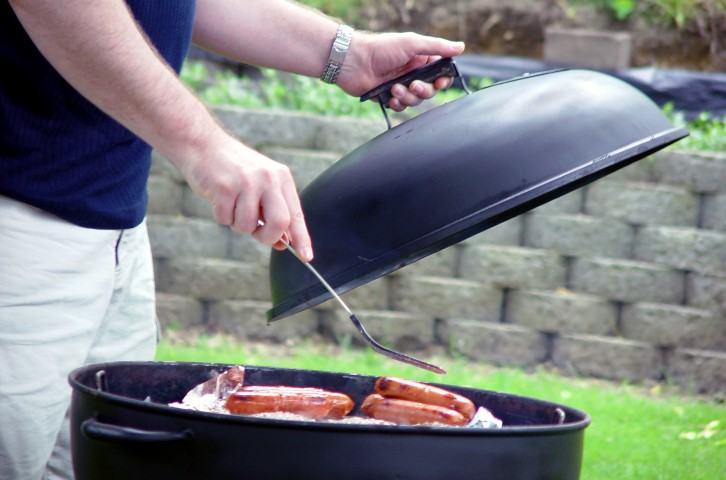 Summer is the time for fun and food in the sun, and the perfect way to celebrate is by gathering around the grill to cook some of your favorite dishes. It is important to practice fire safety when grilling.
Grilling seems like a very routine act once it is warm outside - you get your charcoal or propane, prep your fire and your food, and make a delicious meal. You don't think about the little things that could potentially be dangerous when it comes to grilling. This checklist of tips will help you to quickly remember the little things that can make your grilling experience as safe as possible.
Know the rules
If you live in a condominium association or rental property, understand the rules regarding grilling. Many complexes require you to grill in a designated area away from your patio and the building.
It is not uncommon for condo associations in Chicago to have governing rules that prohibit unit owners from using grills of any kind (charcoal or propane). Chicago also has a law prohibiting the storage of propane tanks in structures, which includes balconies. This can make gas grills a potential "no go" for condo residents. The key for condo owners is to carefully review the association's governing documents to make sure that you aren't exposing yourself to potential fines.
If you are a tenant in an apartment complex, review your lease.
Clean your grill
This tip isn't just for the sake of being neat and tidy. A dirty grill is like kindling to a fire.
When flames make contact with the build-up on a grill, it can ignite an uncontrollable fire and cause bodily harm and property damage. According to the National Fire Protection Agency, uncleaned grills are the number one cause of fires caused by grills. (source: http://www.nfpa.org/public-education/by-topic/wildfire-and-seasonal-fires/grilling)
Understand what you're cooking
So you've scrolled across a new recipe for bacon-wrapped jalapeno poppers on Facebook that you can't resist? If you've never grilled bacon before, it would be a great idea to look up recommended bacon grilling practices. Bacon has a higher fat content than other foods that people typically grill. That higher fat content results in more drippings, and those drippings could cause flare ups in the grill's fire. Bacon is more safely grilled over a sheet of aluminum foil or on a part of the grill away from the flame.
No matter what you cook, it is best to understand how it should be cooked. Do your research and learn to grill your favorite foods safely.
Have a fire extinguisher nearby
If you don't own a fire extinguisher, grilling season is a great time to invest in one for your residence. A fire extinguisher could come in handy should any grilling fires occur. It is also great to have in your home during the rest of the year.
Inspect your grill
You should inspect your grill each time before you use it. If you have a rolling or movable grill, make sure it is stable and not wobbly once it is in place. Placing your grill on uneven ground can be hazardous. If you have a propane or gas grill, check for leaks in the tank and the hoses that connect it to the grill. Make it a habit to do this every time before you start your grill.
Guard the grill
You should never leave a grill unattended for any reason. An unguarded grill that catches fire could turn into a disaster that could have been prevented if someone had eyes on it when the fire first sparks.
It is also important to put out the fire after you have finished grilling. Leaving the gas on or the coals smoldering could allow the fire to build up when you are not watching. Even if it seems like the coals are nearly out or it seems safe to leave the gas on, you should still put the fire completely out. A gust of wind could reignite the coals or put out the flame on a gas grill. Once you are done grilling, turn off the gas or close the vents on a coal-burning grill before you step away to enjoy your grilled food.
Be mindful of your surroundings
Location, location, location: it is very important when grilling. Grilling underneath a low-hanging tree or placing decorations near the grill pit could be very dangerous. If children are at play while you are grilling, make sure the grill is out of their reach and away from their play area. Inform kids that they can not come within a certain vicinity of the grill while you are using it.
The clothes you wear while grilling are important, too. Keep strings and loose sleeves away from the open flame to prevent catching fire. If you have long hair, pull it back or up so that it doesn't catch fire, either.
Follow the 10' rule
10 feet is a recognized standard safe distance to keep a grill away from structures. Some cities even require that this 10' minimum be met, otherwise using a grill is illegal.