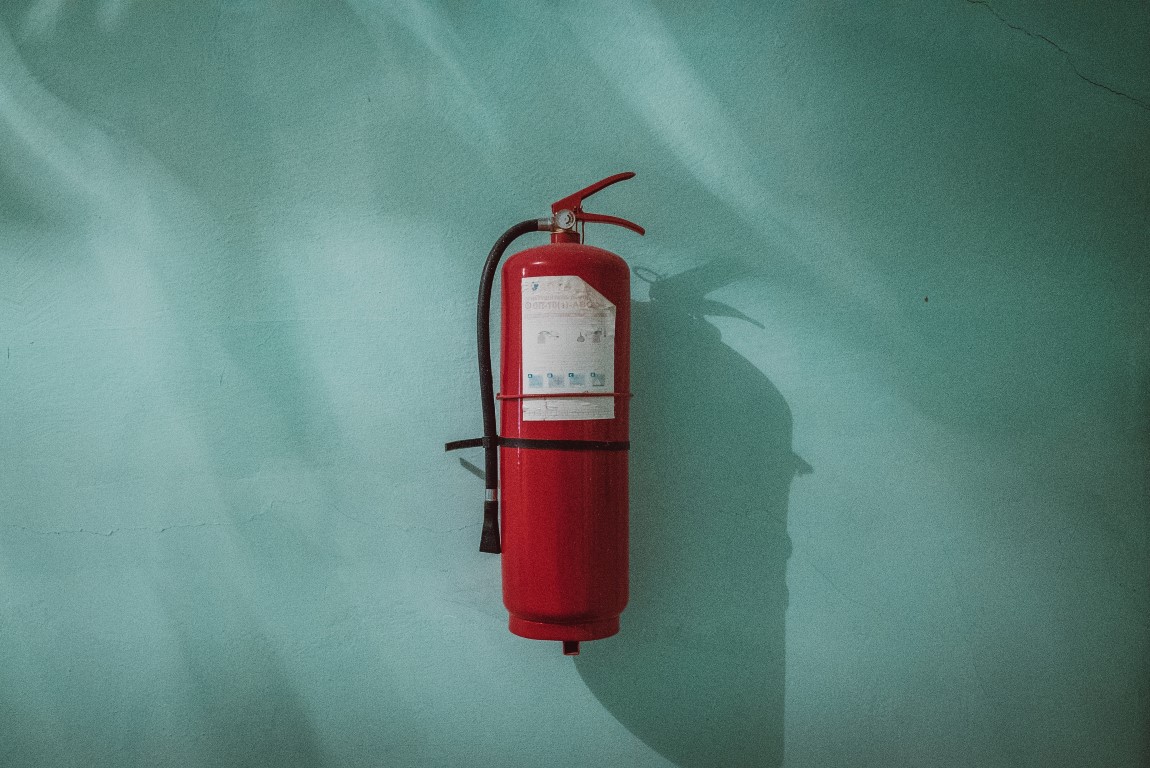 Fire Extinguishers and What You Should Know
As a part of a condo board or just as a property owner in Chicago, you need to know a few things about fire extinguishers. These are a critical part of your fire safety in Chicago and you need to be prepared with the right equipment. There are many factors that go in to choosing the proper extinguisher, making sure that you are in compliance with the laws, as well as protecting your residents.
Here are a few things to keep in mind when it comes to fire extinguishers in your condo in Chicago.
Know the Type Required
There are many different types of extinguishers available and it is critical that you have the proper one installed in your building. They type of unit you need in your condo depends on what type of fire it is meant to extinguish. For example, a unit that can put out a grease fire is the type of unit you must have if you're running a commercial kitchen or restaurant. For your building, a different type of unit must be installed to tackle the types of fires you'll run into with condo living.
Units are also known by the types of chemicals they emit to put out the fires. There are several types that include CO2, certain powders, foam, and special gas formulations that all work for different types of fires. For your condo building, you need one that is a yellow powder that is a dry chemical fire extinguisher. These are very common in a variety of buildings to help put out different types of fires.
Be Cautious Where You Purchase Them
You can't go out and purchase these units from just anywhere. They will not meet your fire safety in Chicago standards. It is very important that you purchase these from the correct distributor to make sure they will do the job they are tasked to do.
Maintaining the Unit
Once you have the correct units in your building, you also have to make sure that maintenance and repairs are kept up on a regular basis. Working with a company such as Connected Fire can help you do just that. Not only do they service all types of units, they can help you maintain your records as well to ensure you're always in compliance with the legal regulations. Services they provide include:
Examining the unit visually to check for any type of rust, dents or other issues that could cause the unit to malfunction.
Checking to ensure the unit has the proper weight to be sure it hasn't lost its power to extinguish fires.
Inspect the pressure gauge to make sure that the unit is fully charged and ready.
The technician will also discharge the hose to certify there are no blockages that could prevent it from working in an emergency.
Certification inspection certificates will be attached to the unit to keep your building in regulation compliance.
These are just a few ways that Connected Fire can assist you with taking care of your fire safety regulations in Chicago. Talk with a representative today to see how you can ensure you're in compliance with all of your fire extinguisher maintenance requirements.