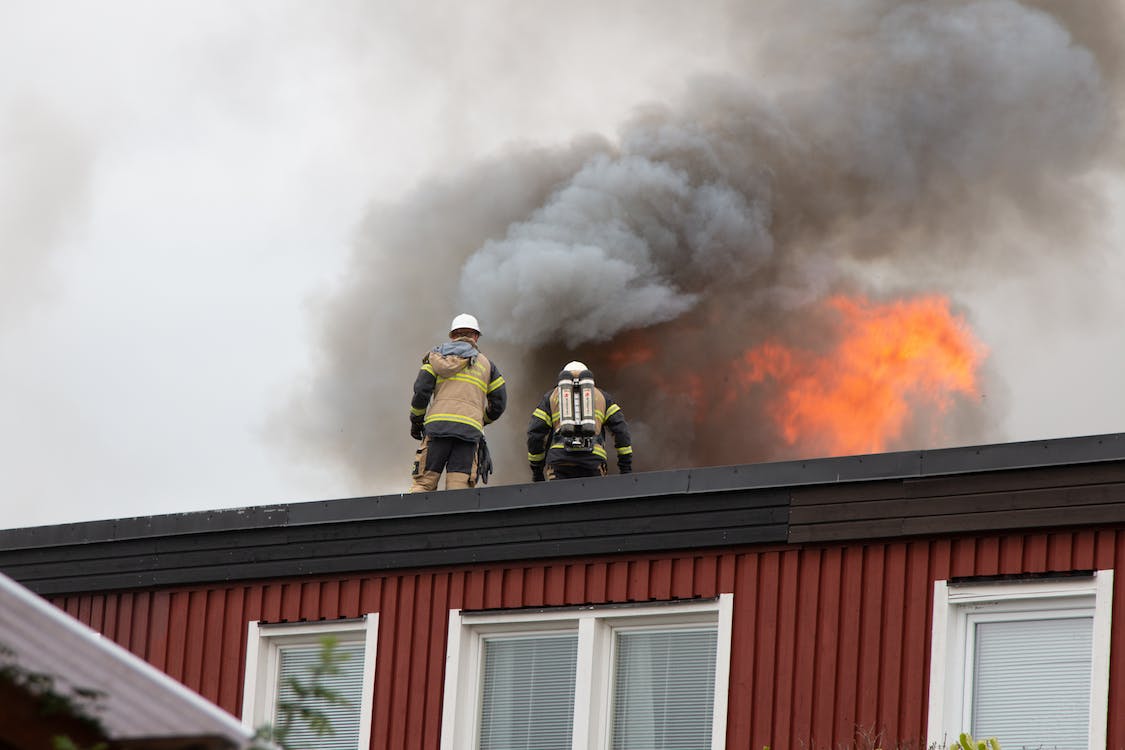 Many emergency scenarios require your evacuation from home, a public place, or the workplace. Sometimes, you may have enough time to prepare yourself for evacuation, but in some situations, like a fire, you must evacuate immediately. Therefore, planning how to evacuate safely and quickly is important. Keep reading this article to find useful evacuation tips from a fire and protect yourself from any mishap.
Tips for Evacuation in Case of a Fire
The constant sound and flashing fire alarms are an obvious evacuation signal, but how will you escape the fire? Make sure to unlock all the doors and windows, and unplug electric appliances and equipment. Check on your neighbors; they may need some assistance because, according to statistics, 24.2% of fire incidents occur in residential buildings. Moreover, here are some tips and procedures to evacuate safely in a fire emergency:
Stop all Activities Instantly
Stop whatever you are doing as soon as you get the first indication of a fire. Your life is more important than any other activity. Make sure the fire extinguisher services are available in your home or office.
Ensure That Everyone can Evacuate the Area
The family head, manager of a company, HR, or head of departments is required to assess that everyone, including those individuals with mobility limitations, has evacuated the area. There should be a specialized evacuation plan for people with disabilities.
Use the Stairs
Don't even think about using the elevator in case of a fire. Walk carefully, but don't run in panic. Rather, use an emergency staircase to avoid any smoke or flame. The staircase is one of the best and most effective solutions to escape from the fire safely.
Steer Clear of Hazards
If evacuation from fire is difficult from the chosen route, immediately gather everyone on a safe floor because smoke, flames, or other blockages can risk your life. Calmly find another evacuation exit route.
Follow the EXIT Sign
Almost every office has exit emergency routes, denoted by emergency signs. Make sure to follow them, and once you have exited the building doors, stay at least 150 feet away from it.
Keep Fire Safety Equipment
Fire safety equipment should be in your home or working place 24/7. These equipment include fire extinguishers, smoke detectors, fire blankets, and fire alarm systems that should be installed in every building. The fire extinguisher maintenance should be done monthly to avoid any inconvenience in an emergency.
Wrap-Up
If you are asked to evacuate, don't panic at that moment and carefully listen to all the instructions provided by Chicago fire safety. Gather all the essential items, including emergency kits, and prefer the emergency exit rather than the fire-affected area. If you have firefighting equipment at hand, make sure to use it to contain the fire, provided you can ensure fire extinguisher servicing.
We hope this article helps you learn the evacuation tips in case of a fire, and how to keep yourself and your loved ones safe. For further information, visit Connected Fire for a complete guide related to evacuation from fire.